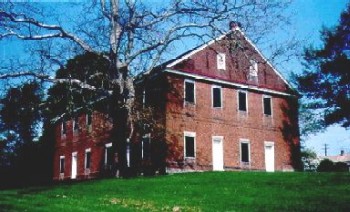 The Mount Pleasant, Ohio population (year 2000) is 535, consisting of 262 males and 273 females. The median resident age of Mount Pleasant is 40.4 years; the median household income is $43,750 (year 2000); and the median house value is $53,500 (year 2000). Mount Pleasant covers 0.3 square miles of land area.
This historic town features
a major, early Quaker meeting house,
numerous buildings that were used as hiding places on the underground railroad,
a free-trade store (where only goods created with non-slave labor were sold),
the site of the print shop that produced the first anti-slavery newspaper,
a tree-section from near Mount Pleasant, which contains the initials of Simon Girty, a notorious figure on the Ohio frontier,
as well as other structures and collections of historic interest.

See also: The Underground Railroad Museum in Flushing and the Franklin Museum.