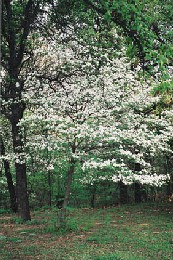 Stratton House Inn, in southeastern Ohio, is the ideal place to center a moderate-sized family reunion or other family gathering.
This spacious home, with modern kitchen, many bedrooms, four full baths, and numerous additional rooms, is located on 11 acres. The house is designed and furnished to accommodate groups that want to spread out, congregate in numerous small gatherings to reminisce, but who want a centralized retreat for group meetings and meals, and/or to relax after a busy day exploring community resources.
Stratton House Inn will accommodate about 25 persons for group meetings and meals. It will comfortably sleep 16 adults.
Stratton House Inn is across Stratton Lane from a large park, which both children and adults will love to explore and use.
Furthermore, Stratton House Inn is at the center of extensive recreational and historic resources -- such as championship golf courses, large lakes, the Ohio River, underground railroad museums, and much more.
And for those who just want to get away from it all, Stratton House Inn is a great place to watch birds and butterflies -- and deer and wild turkeys, gaze at the wondrous night sky, and share special moments with family members and old friends.
You will have great, lasting memories of that "very special" reunion you held at Stratton House Inn.
Special Holiday Gatherings
For scattered family members and friends, Stratton House Inn is an ideal place to hold holiday gatherings -- that very special Thanksgiving or Christmas or New Years for which no one person or family has to do all the work, and where everyone has space to spread out. And where you can roast your own turkey and bake your own pies -- filling the house with the aromas and joyful sounds of the holiday. Stratton House Inn quite literally will be your special home away from home -- and a place of beautiful memories. Once you've held a holiday at Stratton House Inn, you'll want to return "home" year after year.