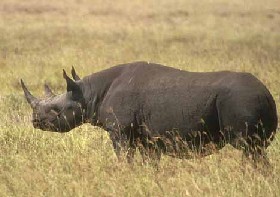 (740) 638-5030
Email: communications@thewilds.org
14000 International Rd
The Wilds nurtures twenty-four species of animals that are endangered, threatened, or extinct in their native habitats. Plan to devote at least a half-day to visiting and exploring this special preserve.
Located southeast of Zanesville, Ohio, it will take approximately fifty minutes to reach this park from Stratton House Inn. But visiting this reserve is well worth the drive and time. And all members of a family will enjoy the adventure.
The Wilds was opened to the public in 1991 and spans nearly 10,000 acres of reclaimed, surface-mined land -- a gift from American Electric Power. Thousands of acres have been developed and divided into large sections where African, Asian, and North American species are managed. While at the Wilds, you may choose from many Adventures in Conservation. Whether you observe the many groups of animals on your guided Safari or Preserve Tour through the park, choose to take a closer look on the Facility Tour, reserve a group event at the Wetlands, or explore the ever changing natural settings surrounding the Johnson Visitor Center, you and your guests will embark on an experience like no other in North America. And after your explorations, you may want to have a bite to eat in the cafe and find that special item in the gift market. The Wilds offers a unique day of fun and learning.